Annual Plant & Bake Sale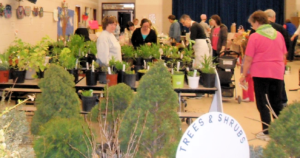 Each year the Milford Garden Club holds a Plant and Bake Sale in May.
Check back with us in 2019 for details. We will have plants for shade and sun, some shrubs, a garden boutique and a wonderful bake sale, all in time for Mother's Day!
All proceeds go to Huron Valley Resident High School Scholarships and Library donations.