tHIS YEAR'S GARDEN WALK IS CANCELLED DUE TO COVID-19
The 25th Annual Milford Garden Walk
will be held Friday, June 26th and Saturday 27th June 2020.
Stroll through unique and private gardens in Milford. $12 advance reservations will be available the first week of June. Purchase your reservations in downtown Milford at Acorn Farms, Blossoms or The Clothing Cove. Reservations will also be available at Bogie Lake Greenhouses, 1525 Bogie Lake Road in White Lake. The day of the walk, reservations will be $15 available only at the Milford United Methodist Church, 1200 Atlantic St. Milford Mi.
You can also  order your tickets through the mail by downloading and filling out the Reservation Form. The last day for mail-in requests to be received is Tuesday, June 19th.
Artisan spots are available in the Marketplace. Please e-mail us questions@themilfordgardenclub.org with your information
All proceeds from this event go towards funding scholarships for local high school seniors. Below are the 2019  winners.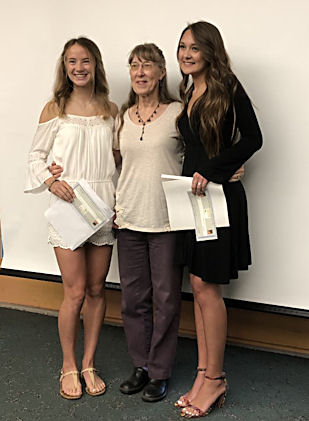 Do you have a special garden you would like to volunteer for a future Garden Walk? Please email us-we would love to hear from you!