Arthur's Park Garden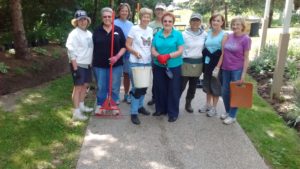 Arthur's Park  in the Village has been a major focus of our club for the past three years. Issac Perry and the Martin Luther King Day committee  dug up the planned flower beds. The Garden Club brought in dirt and planted the beds, which we bordered with rocks brought by members. Bob Calley with the Village of Milford maintenance crew delivered mulch for us to spread. We have been adding to the garden each year and maintaining it through the summer. We hope to finish it in 2018 and dedicate it to the Village in the Fall. The Garden primarily focuses on plants that support Monarch Butterflies, but hummingbirds, bees and other butterflies have also found it appealing.
The Milford Senior Center Garden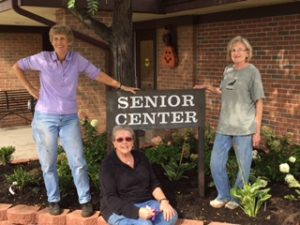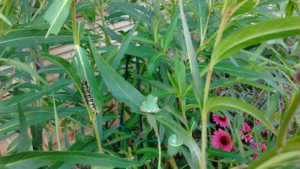 We started a second butterfly garden at the Senior Center two years ago. The Club was able to secure a grant from the Women's National Farm and Garden Association that paid for a wall to raise the front beds and install a sprinkling system.  We brought in really good dirt and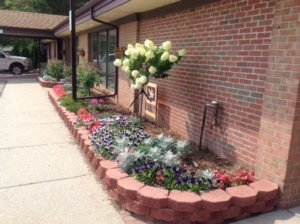 planted the  beds. A member of the Senior Center donated  stained glass garden art to enhance the beds.
The Milford Garden Club adds annuals and perennials each year and maintains both gardens.